This weekend Ebbw Vale was once again host to the UK's hottest new rock gathering the Steelhouse Festival. The event now in it's 3rd year and supported by Planet Rock attracted another stellar line up of hard rock and metal talent featuring the likes of hotly tipped blues rock upstarts The Temperance Movement, Amped favourites Heaven's Basement and the mighty Saxon.
The Yorkshire based pioneers of the British New Wave of Heavy Metal were in town as part of the 'Sacrifice' world tour and celebrated their first ever headline slot as a British festival in style, bringing their infamous eagle back to British shores for the first time in 20 years.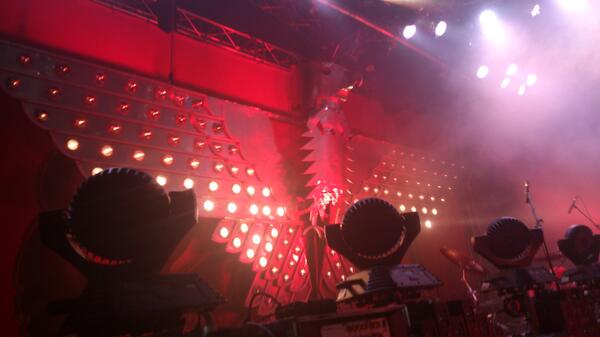 As well as being given the pleasure of being part of the video crew documenting the event for the forthcoming DVD 'The Saxon Chronicles 2' (produced by Coolhead Productions the same team behind 'Heavy Metal Thunder: The Movie'), I got to catch up with Biff Byford, intrepid leader of the legendary quintet, and have a chat about Saxon's connections with Wales, new album 'Sacrifice', and the 35th anniversary of the band's debut album.
Jarrad 'Nöir' Owens